2021 has been a transformative year for all. We realised that adapting to macro trends is our best bet going forward.
We observed several trends regarding online learning while serving 1000s of scholars on our courses and live events in 2021. You can read the Part 1 of our 2021 Year in Review here.
Several developments happened at Turnip too! I will share achievements, our vision and the challenges we face going forward.
---
World IP Forum Excellence Award
2021 has been a great year for our IPR education and awareness initiatives. Turnip was selected for the World IP Forum (WIPF) IP Excellence Award in the "Education and Training" category.
We already made the announcement around May 2021. If you want to read more about our online education story and vision, please read my earlier blog post here.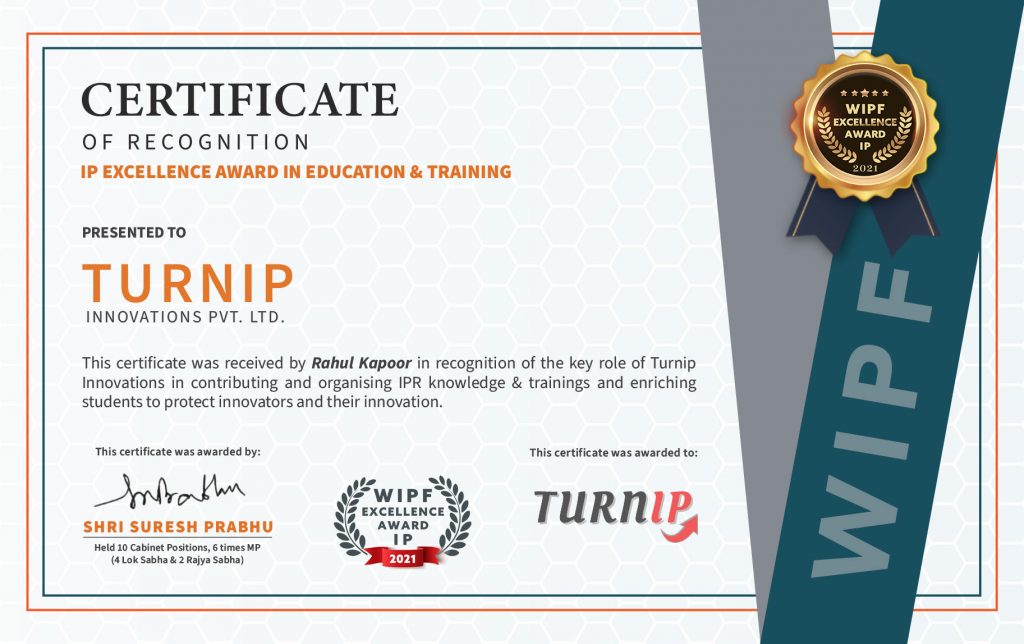 Consolidating the Turnip Learning Distribution Platform
Many people don't know that we have a strong big-data and tech background. (Update on IPGRAM – Our intellectual Property Analytics Platform – is next).
We have introduced several systems in our tech infrastructure so we can keep our prices low. Lot of hard work goes into promoting courses, delivering them, hosting events, creating registration/feedback forms, reliably sending reminders, delivering certificates, answering queries, and much more! We have launched an internal platform to manage a large number of automations associated with delivering courses and events successfully.
Several high quality courses are in-line to be launched in 2022 using our internal platform. We want to deliver on our vision of "widely scalable education".
IPGRAM gets acquired
For those who have followed our journey from the early days might know about our Intellectual Property Analytics Platform – IPGRAM. The pandemic caused a disruption of our SaaS business model in 2020. However, we continued to keep IPGRAM running for existing users until the platform was acquired by a UK firm in June 2021.

We have been quite busy enabling the entire lifecycle of the acquisition. But a great learning experience too. We retain the IPGRAM trademark which we might use to launch a new IP learning platform!
Turnip Innovation Festival
The first edition of Turnip Innovation Festival was successfully conducted in January 2021. Over 20 eminent speakers in the field of IPR conducted live streamed sessions over 2 days.
AND! We have Officially Launched Turnip Innovation Festival 2022. The event is free of charge and will be held on Sat, 22nd Jan, 2022.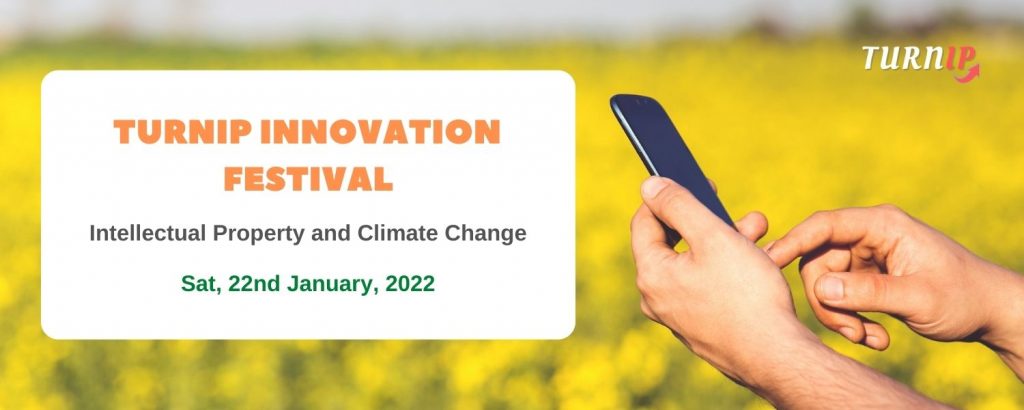 I urge you to register for the event if you have not done so already. You will receive full event access. There will be 4-5 knowledge sessions on IPR in addition to the Keynote Talks and Cleantech Entrepreneur Talks. You can ask questions, network with speakers, check out live expos and also explore employment opportunities. Also, certificate of participation will be issued upon submitting the feedback form after the event.
Register from the Turnip Website: turnip.co.in
Patent Agent Exam Preparation
The patent agent exam date has been announced for 8th May, 2022. We are launching a comprehensive live training program for those appearing for the exam. Please register here so we can send you the details.

Dr. Prachi Pandey and Ms. Mansi Chaudhry, one of India's leading IPR educators, will conduct the live programme.
Road Ahead
Going forward, Turnip will be focussing entirely on online education. IP will remain the core of our offerings. We have the following courses in the pipeline: Idea to Patent Course – this course compiles the exact mindset and technical steps needed to mature inventions into patents. In addition, our first courses on Trademarks and Industrial Designs will be launched too.
In 2021, we introduced "SQL for Business Analytics" course. And more recently, a Product Management Course. Hence, we have several management oriented courses in pipeline too. We aim to cover Product Management field in a very job oriented way as PM roles are attracting among the highest salaries in India.
Our goals for 2022 are simply to wake up everyday and create value through our courses and live events. Our vision is to provide "Quality Education at Scale." We aim to work with colleges to provide high quality supplementary education to students.
Turnip Wishes you a Happy and Successful New Year! See you in 2022! 🙂
For more updates from me, follow me on Twitter: @rahulkaap