Recently, I had a chance to visit Tamil Nadu and deliver talks on innovation and entrepreneurship at various education institutions.
SSN College of Engineering, Chennai
The trip started in Chennai with a visit to Shiv Nadar University's SSN College of Engineering. The institute hosted a group of 30 PhD scholars from all across India, funded by Department of Science and Technology, Govt. of India.
I was thrilled to see the enthusiasm of early stage PhD students and it made me think of my own years as a PhD student. There was an extended Q&A session with students asking about all possible nuances of patenting in India and its benefits.
Really grateful to Prof. Rajesh NP for facilitating the whole event.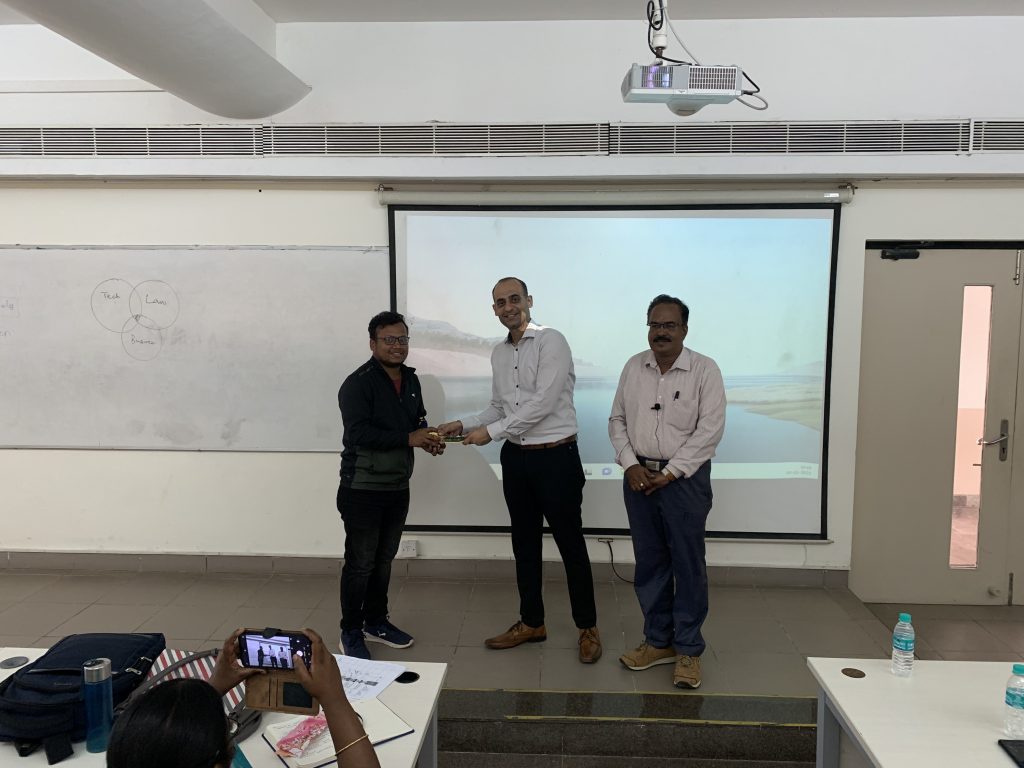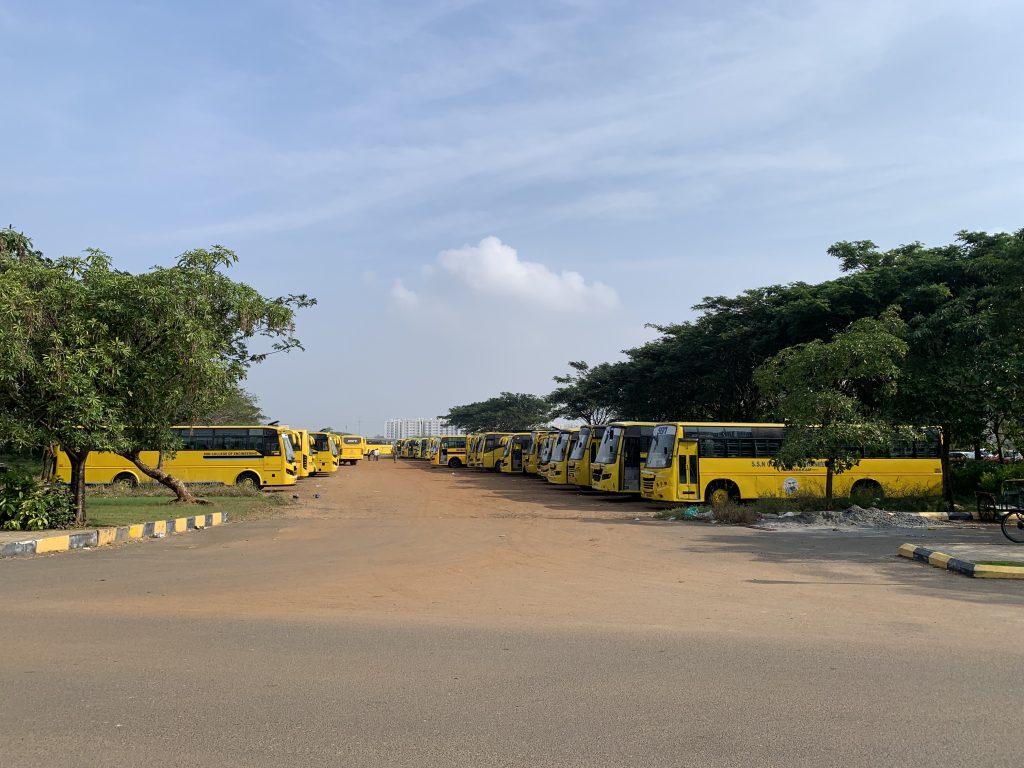 M Kumarasamy College of Engineering, Karur
Next visit was in the rural district Karur at the M Kumarasamy College of Engineering that had the world class infrastructure. It was a remarkable experience to visit the vast campus and world class facilities.
There I had a session with MBA students, facilitated by their Head of Department, Prof. K. Rakesh Kumar. I gave a lecture on one of my favourite topics, and an important entrepreneurship concept of a Sales Funnel. The first year students did not disappoint with their curiosity and in-depth questions. I also had the opportunity to listen to students' business plans!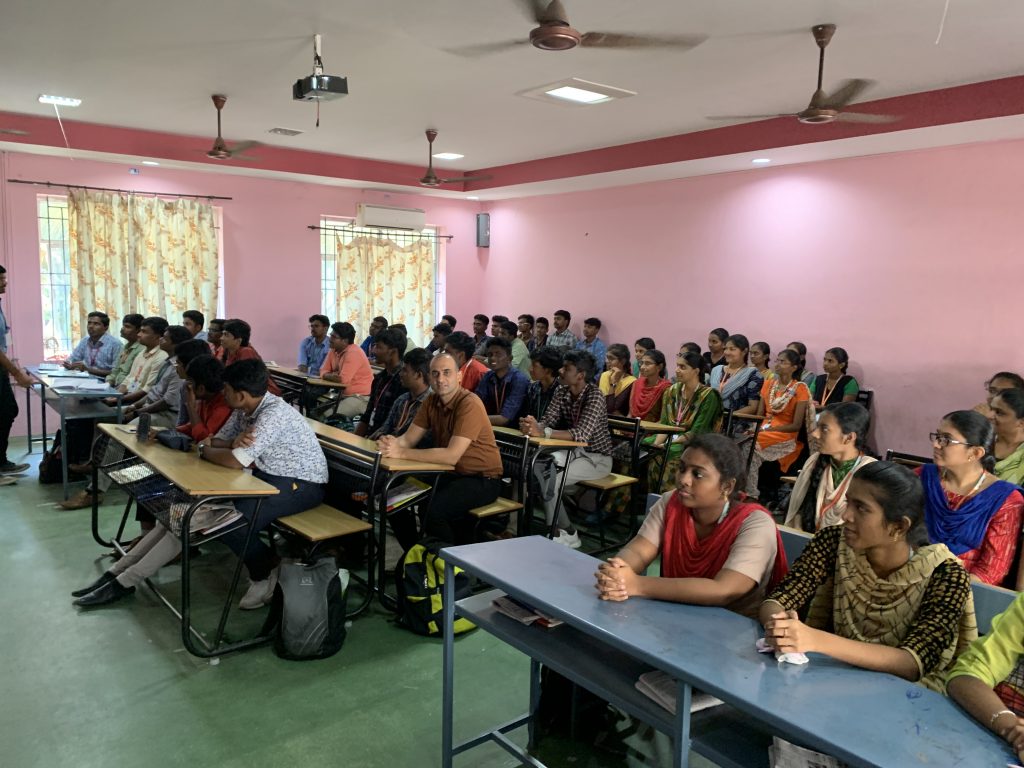 School of Allied Health Sciences, VMRF (DU), Salem
Next came the bustling campus in the outskirts of Salem. Dean of SAHS, VMRF (DU), Dr. B. Sendilkumar kindly organised my trip to the institute.
My lecture on Intellectual Property Rights was delivered to a full auditorium of students as part of Institute's Innovation Council event.
We had detailed discussion on promoting IPR and Entrepreneurship awareness in Tamil Nadu area with the faculty and signed MoUs on 6 Turnip Courses.
Coimbatore Institute of Science and Technology, Coimbatore
My next trip was to the spiritual city of Coimbatore. I had a Sunday off which allowed me to visit the fascinating ashram of Sadhguru and see the giant bust of Lord Shiva.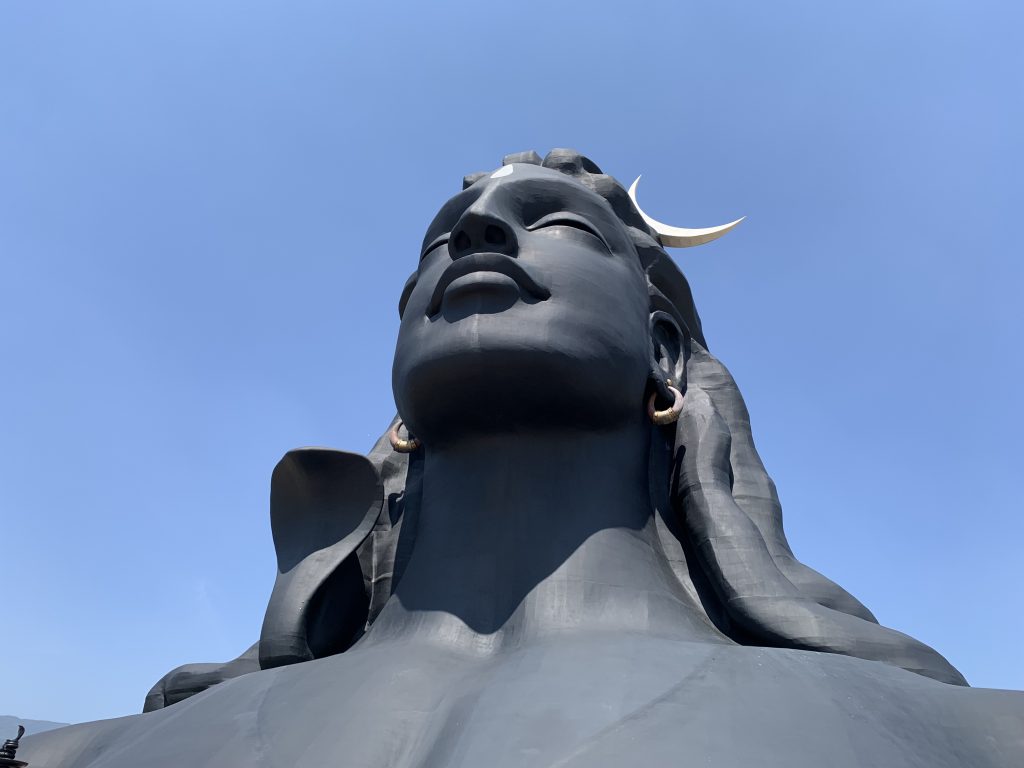 This was followed by a full class of computer science students who had several interesting questions on entrepreneurship all the way from gauging startup ideas to raising investments. A huge thanks to Dr. K. Amshakala for inviting me all the way to Coimbatore!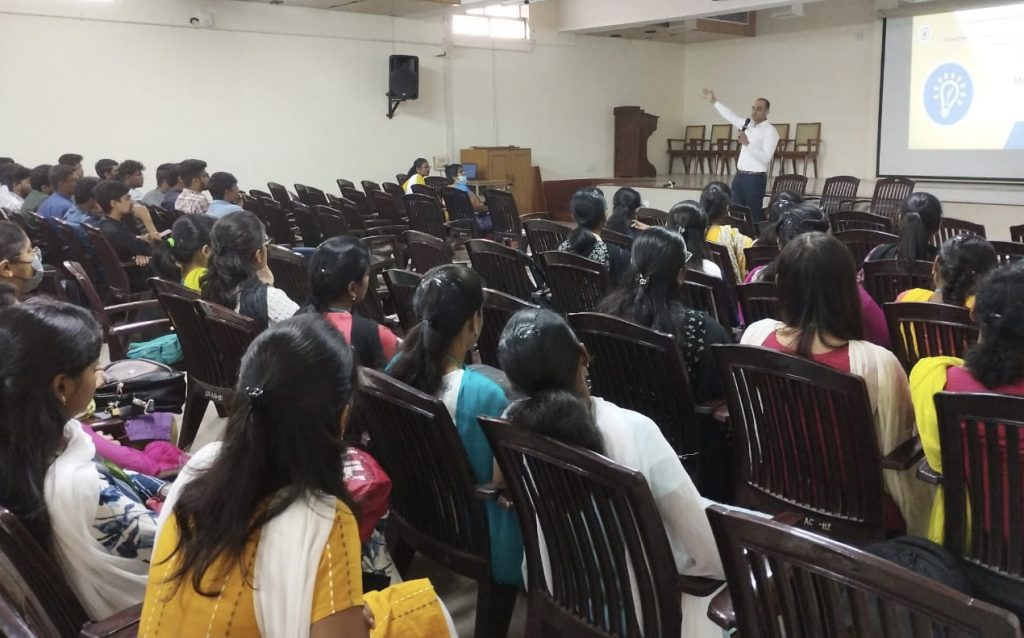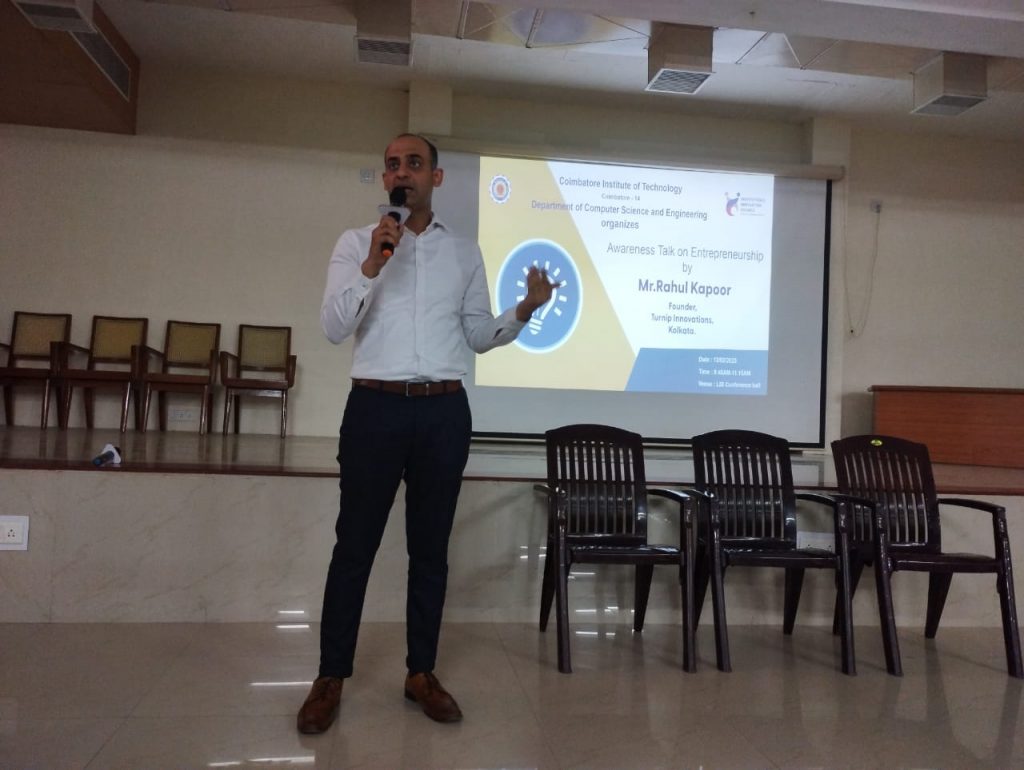 My trip was truly mind blowing. The amount of talent, enthusiasm, energy and curiosity in India's youth is limitless. Tamil Nadu, especially, is home for education in India. Small towns are bustling with young people, eager to make a mark in the world.