I recently got a chance to speak to students and faculty of Adamas University, one of the largest private Universities in Kolkata. In my first post-covid on-premises lecture, I visited the fascinating and bustling campus of Adamas University. I spoke about what it takes to mature ideas into patents. The in-person interaction led to much deeper exchange of ideas than was possible with online webinars on the same subject. To my pleasant surprise, the students were very keen to learn more about patenting. All of them had some idea or another they wanted to pursue; but were lacking the necessary mindset, awareness and framework to pursue them.
Here's a picture from the event.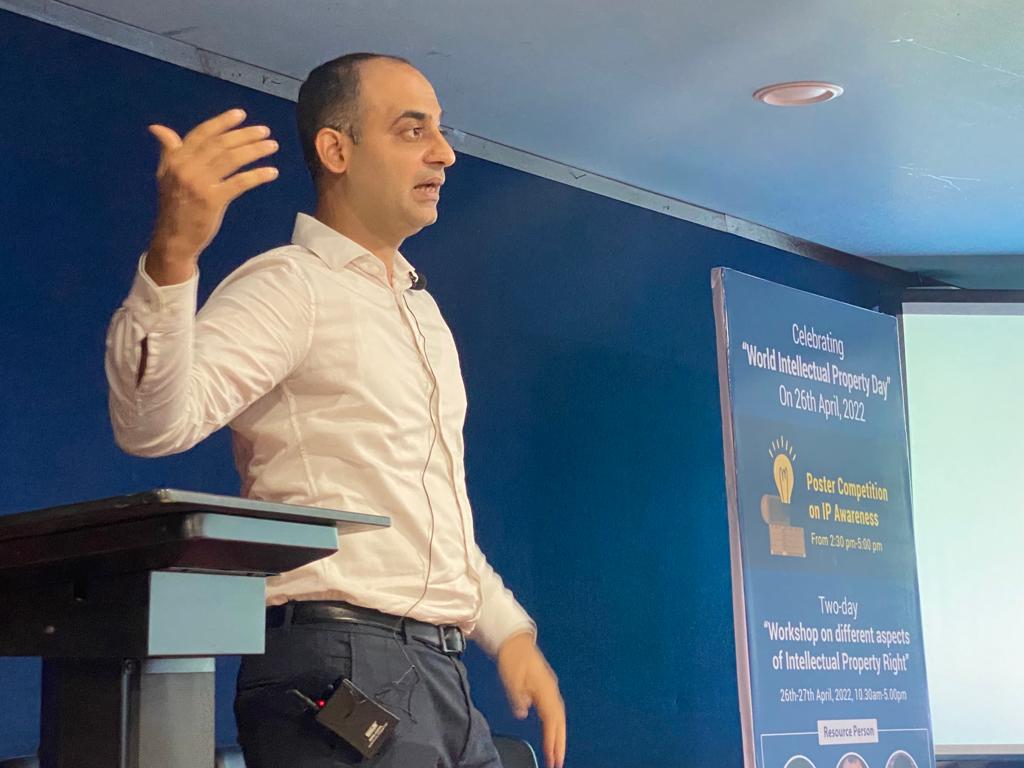 After the session, I met with the Registrar of Adamas University, Mr. Arup Kumar Sil to discuss innovation initiatives and sign and MoU to promote Intellectual Property Rights awareness and education. Dr. Saptarshi Chatterjee, Associate Director of Incubation Center, Adamas University was instrumental in making the entire thing happen.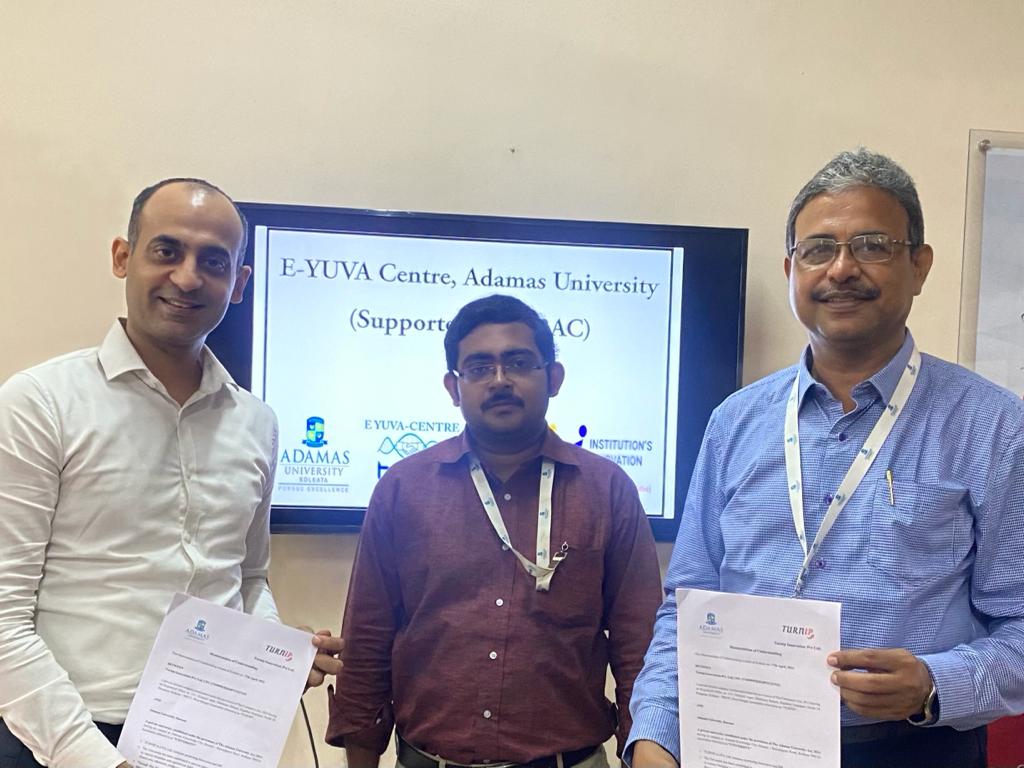 Among other things, we brainstormed several plans, including, hosting joint certificate courses, hosting Turnip Innovation Festival at Adamas University Campus, and organising frequent lecture series on Innovation and Intellectual Property Rights.
Truly looking forward to organise many events at Adamas University regarding innovation and IPR!
---
* You can check out my official Idea to Patent Course Page here: turnip.co.in/idea-to-patent